ECO-FRIENDLY
HOLIDAY COTTAGE
& WELNESS CENTRE
5, Chemin des Prairies,
27490 La Croix-Saint-Leufroy
06 13 88 08 42
Group cottage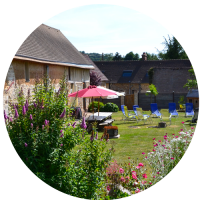 The cottage is in one of the most splendid areas of the Eure department, in Upper Normandy. It is near many great tourist destinations, and less than an hour away from Paris.
Our cottage is ideal to meet family or friends, or for seminars.
Wellness centre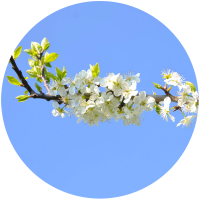 We invite you to recharge your batteries in a place that is specifically dedicated to relaxation and treatments.
Take as much time out as you need, in a place where time seems to slow down, far away from the hustle and bustle of your daily life.
Seminars
For your seminars, meetings and business trips
• Personalised formulas for all budgets
• A convenient working space 1 hour away from Paris
• A big meeting room
Our mission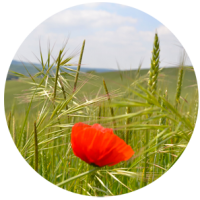 We renovated the farm in order to create a pleasant and homely place for you, adapted to your group projects and needs.
We strive to welcome you to a calm place, so you can relax and truly rest.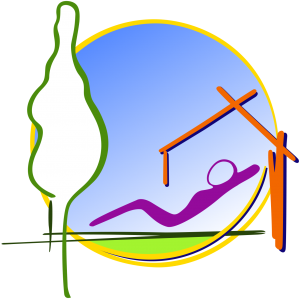 Our cottage
adapts to your needs
• Family parties
• Countryside holidays or weekends
• Welcoming hikers
• Athletic, artisanal or artistic courses

Our cottage
adapts to your professional needs
• Enterprise seminars
• 
Work meetings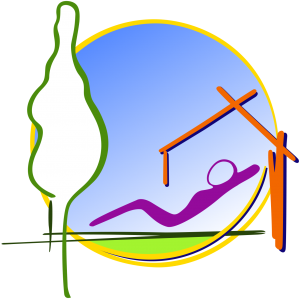 A wellness centre
to recharge your batteries
TREATMENTS ADAPTED TO YOUR WANTS AND NEEDS
• Steambath and treatments
• A large selection of wellness massages
• A relaxation room
• Private booking of the centre may be requested