THE WELLNESS CENTRE
Steam bath and treatments
With our traditional steam bath and relaxing room, discover a place that is entirely dedicated to your wellbeing.
Away from daily stress, take a break and reinvigorate your body and mind.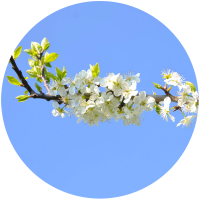 The wellness massages
Our specialists will help you choose the wellness massage that corresponds to your needs.
A moment of true rest that will prove to be an extremely pleasant experience.
A SPECIAL PLACE

The steam bath is located in a building that is separate from the cottage. Its design was inspired by the large traditional steam baths, to help your body and mind to have the best experience of relaxation. On the second floor, you will find a relaxing room where you can make your experience last even longer, and let go of all tension in your body.
A PROFESSIONAL TEAM

Our professional wellness massage team is at your service to satisfy your vital need to be touched.
A massage has many benefits: it alleviates stress, helps you sleep better, reinvigorates your skin, and can even improve your mood, or bring your motivation back.

PRIVATE FORMULAS
Book the wellness centre to yourself
alone or as a group
FORMULAS ADAPTED TO YOUR WANTS AND NEEDS
• Steam bath and treatments
• A wide selection of wellness massages
• A room dedicated to your wellbeing